Water Damage: A Safety Hazard in Your Pineville Home
10/27/2016 (Permalink)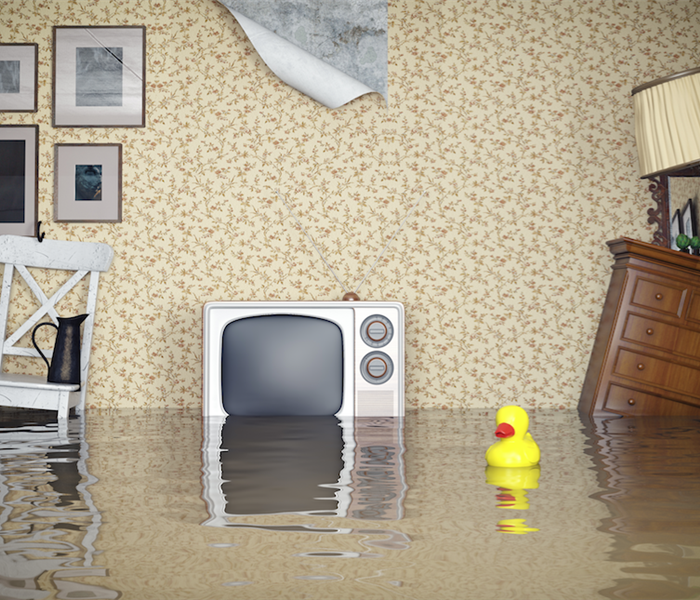 Water can cause many problems in a home. Call SERVPRO today to prevent secondary damage and stay safe!
Many Secondary Problems Can Be Caused By Water Damage
When you are in your home, you expect things to be safe for both you and your children. The utilities provide heat, lights, and clean water. When there's a problem, you call the utility company. However, when the problem is located on the inside of your home, you are often deemed the responsible party. For repairs that are scheduled, most companies will turn off the utility, and then return once the work is completed to restart the service. This is true for water, but the company will not help in an emergency when a pipe has burst, or the sewer is overflowing into your basement.

In Pineville, water damage is only a part of the problem when water has caused problems. Safety issues from the immediate electrical shock risks to mold issues months in the future can affect your family's health and safety. When you have water where it should not be, it is more than just a slick floor. It is also a wet and soggy underlay that your floor sits on. If this is not allowed, or more often than not, forced, to dry properly, your floor can begin to sag as it slowly rots away. Weakened floors should be a serious safety concern to you, as they can give way unexpectedly. The same is true of other parts of your home.

We can remove any traces of excess moisture and restore your home's structures that are damaged by water. When water causes problems such as this, there are other issues we will take into consideration when we inspect your home. We will advise you on anything that we find that can be detrimental to your home or your family's safety and health. Because water is so versatile, it also often causes various problems that may seem to be unrelated to each other.

Removing the water prevents damage from happening. This damage can affect your home in many ways - your floors, of course, but also walls that came into contact with the water directly. Carpeting can become discolored as well as begin to give off unpleasant smells. Clothing, upholstery, and other textiles such as curtains can begin to show mold and mildew spots, and disintegration of concrete areas can be just the beginning signs of severe water damage.

Taking care of this problem when it has just developed is an excellent way to stop the damage, save on more expensive repairs later, and protect your family's health. SERVPRO of South Charlotte is committed to helping you do exactly this and more. Contact us at (704) 333-7737, at any time. We are ready to get started on undoing the water damage present in your family's home and return it to a safe, livable condition.